Drakor memang biasanya menyuguhkan cerita manis dan romantis yang bisa ditonton untuk remaja kisaran usia 15 tahun ke atas. Namun meski begitu, tak sedikit drakor yang menampilkan kehidupan cerita cinta asmara orang dewasa yang ceritanya lebih rumit dan adegan mesra yang bikin salah tingkah kalau ditonton bareng orang tua!
Nah beberapa list drama korea di bawah ini menampilkan adegan mesra khas dewasa yang nggak boleh ditonton bareng ortu, cek!
Oh My Venus
Drama yang dirilis tahun 2015 ini dibintangi Shin Min Ah dan So Ji Sub mengisahkan seorang wanita yang ditinggal sang kekasih setelah 15 tahun menjalin hubungan dan membuat badannya naik drastis. Hingga akhirnya ia bertemu dengan trainer tampan yang mampu merubah penampilan dan tentunya membuat keduanya jadi jatuh cinta.
Because This Is My First Life
Demi menyelamatkan diri dari krisis finansial, Nam Se Hee (Lee Min Ki) dan Yoon Ji Ho (Jung So Min) memutuskan untuk melakukan kawin kontrak dan hidup bersama padahal hubungan mereka hanya induk semang dan penyewa. Meski awalnya tak serius, namun benih-benih cinta yang akhirnya tumbuh. Drama ini tayang pada tahun 2017 lalu.
Fight for My Way
Mengisahkan dua orang yang bersahabat sejak kecil namun pada akhirnya terjebak cinta karena disakiti oleh pasangan masing-masing. Hubungan keduanya yang saling mendukung di saat kesusahan bikin mereka malah saling jatuh cinta. Suka banget sama pasangan Park Seo Joon dan Kim Ji Won yang romantis abis tapi kadang juga bikin gemes. Drama ini tayang tahun 2017 lalu.
I Need Romance
Karena mendapat kesuksesan besar, drama ini bahkan melanjutkan hingga season 3 loh! Season pertama dirilis pada 2011, season kedua pada 2012, dan ketiga pada 2014. I Need Romance menceritakan lika-liku kehidupan romantis para wanita dewasa di usia 30-an.
It's Okay, That's Love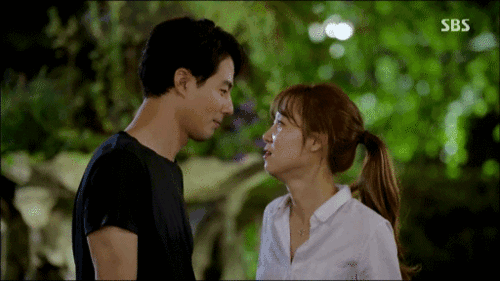 Drama yang dirilis tahun 2014 ini juga mengangkat kehidupan cinta orang dewasa yang tinggal satu rumah. Jo In Sung berperan sebagai novelis sukses dengan trauma masa lampau yang terus menghantuinya, sementara Gong Hyo Jin adalah terapis psikologi yang begitu terpaku pada pekerjaannya sampai menjauhi hubungan asmara. Namun pada akhirnya keduanya saling menyembuhkan satu sama lain.
Her Private Life
Meski bergenre rom-com namun drama ini mengisahkan adegan mesra yang bikin panas dingin. Park Min Young berperan sebagai kurator di sebuah galeri seni namun di waktu senggangnya ia merupakan fansite master idol populer, Cha Shi An (ONE). Sementara Ryan Gold (Kim Jae Wook) adalah seorang mantan seniman yang menjabat sebagai direktur baru di galeri tempatnya bekerja. Drama yang tayang 2018 ini banyak banget momen mesra yang bikin penonton berdebar-debar tak karuan di drakor ini.
The World of The Married
Drama yang tayang tahun inipun menyuguhkan kisah perselingkuhan dan cinta terlarang tingkat dewa yang bikin deg-degan nontonnya saking banyak adegan dewasanya, bahkan mendapatkan rating 19+ di setiap episodenya. Drama ini mengisahkan Kim Hee Ae yang berperan sebagai dokter yang dipandang memiliki kehidupan sempurna namun nyatanya suaminya berselingkuh darinya.